INEEJI introduces artificial intelligence prediction service for process optimization...
---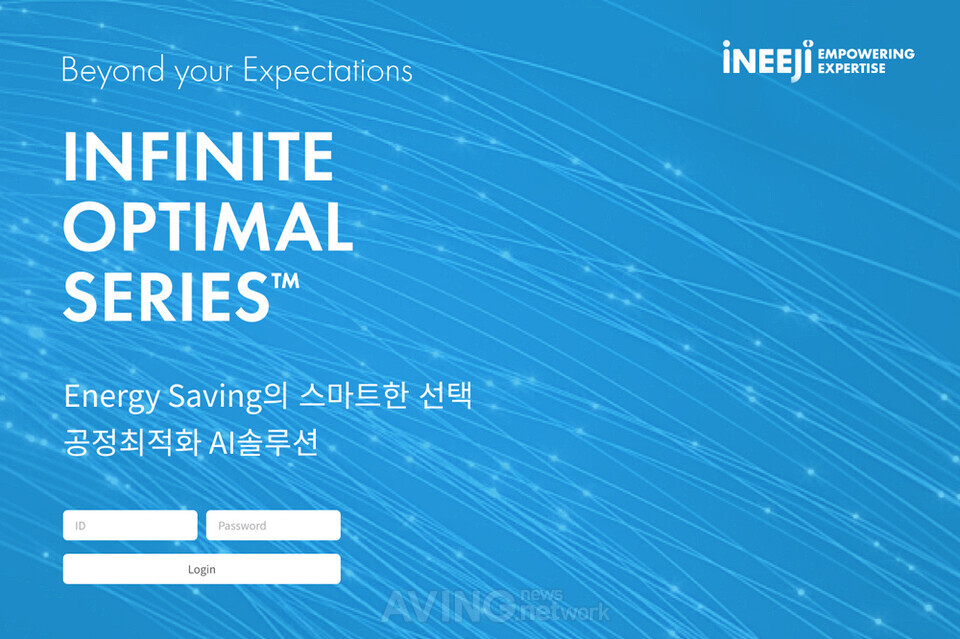 INEEJI Co., Ltd. (CEO Jaesik Choi) announced that it will participate in the '2023 World IT Show (WIS 2023)' held at COEX in Seoul from Wednesday, April 19th to Friday, April 21st.

INEEJI achieves energy saving, productivity improvement, and quality improvement in the production process through optimization of high/low temperature reactions and predictive maintenance of manufacturing industrial processes such as steel, oil refining, chemicals, and cement, and through this, helps companies manage ESG/SDGs. It is a company that provides INFINITE OPTIMAL SERIES™, an artificial intelligence guidance solution that makes it a reality.
INFINITE OPTIMAL SERIES™, a process optimization AI guidance solution, can be introduced with a small amount of data, and its biggest feature is that it is seamless and can be introduced without installing separate equipment or systems.

The manufacturing industry is an important industrial field that accounts for more than 30% of Korea's GDP, but it faces the problem of a lack of skilled field managers and difficulty recruiting data analysis experts who require high costs. In addition, the reality is that difficulties are encountered because it is difficult to identify and measure high heat, high pressure, and corrosion occurring inside the facility.

INEEJI's industrial process optimization artificial intelligence solution INFINITE OPTIMAL SERIES™ service was developed as a way to recognize and solve these problems, and in addition, 'PREDICT', an AI prediction-based solution that predicts and optimizes production of the process, and the world's first time series data By introducing deep learning decision-making visualization technology, we developed 'EXPLAIN', an AI operation-based automatic control solution that explains the reason for process optimization guidance, and 'COSTSAVER', a predictive AI solution that improves the spread of products.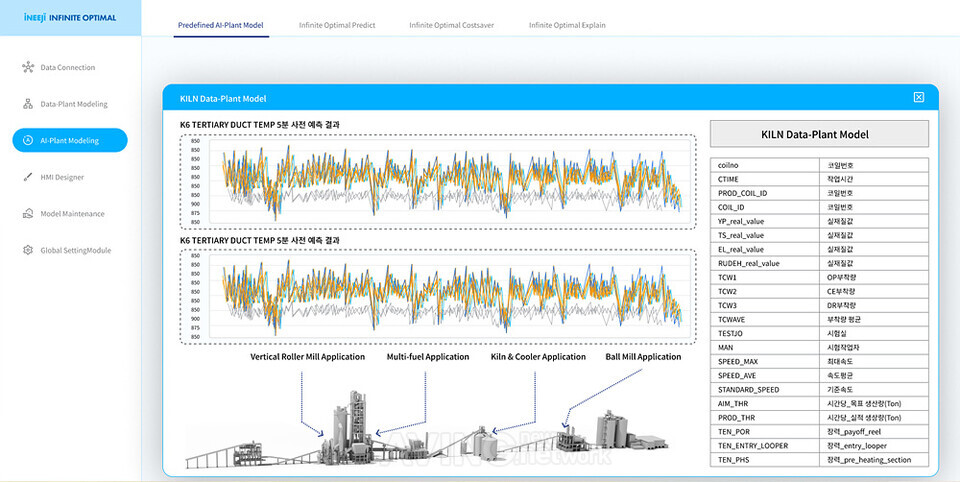 Jaesik Choi, CEO of INEEJI, explained, "Through INEEJI's artificial intelligence prediction service, companies can achieve energy savings, increase production, and stabilize quality within the process, thereby maximizing production profits." In addition, "We plan to complete the end-product including interface software that provides explanations for prediction and performance optimization and cloud services of the XAI-based facility performance management system through the development of an AI manufacturing facility performance management (APM: Asset Performance Management) system in the future." He said.

Currently, INEEJI is making various attempts to enter the Japanese market and is working on various steps to establish a branch in Japan.

Meanwhile, the 'World IT Show', a one-stop platform for digital transformation, is a representative exhibition leading the next-generation high-tech industry. The 2023 World IT Show, with the slogan 'Changing our life, K-Digital', will feature △AI, IoT & ICT convergence services △Digital Twin & Metaverse △Smart Living and Healthcare △Robotics The latest technologies and products in the fields of △future mobility such as autonomous driving and UAM, and △blockchain & security will be displayed and introduced. In addition, the 'WIS 2023 Innovation Award' and the '2023 Korea ImpaCT-ech Grand Prize' will be awarded to the technologies and products that attract the most attention among participating companies.